Click Here to Contact our Team about any of these Great Homes
Southwest Calgary is filled with vibrant, mature communities, providing plenty of real estate investment opportunities for the savvy buyer seeking properties situated on larger lots. The southwest area of Calgary contains plenty of community centres, parks and shopping and is readily linked to other areas of the city with excellent transit connections. This area of the city boasts numerous communities in the top 50 Calgary's Best Neighbourhoods 2018 listing on AvenueCalgary.com.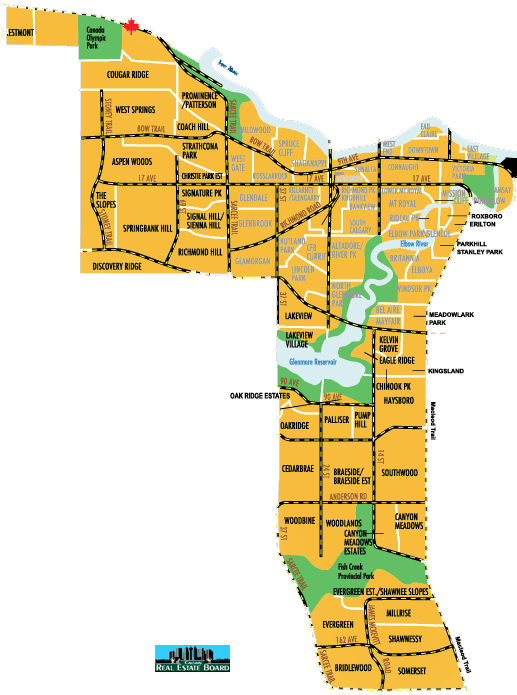 Is it possible to save thousands of dollars by making bi-weekly mortgage payments? By making bi-weekly payments on the loan, you can repay your loan before time and start owning your home sooner. What do you actually mean by a bi-weekly mortgage payment plan?...
So You Want To Be A Landlord ? by All Education Investor, Education, Investing0 comments

So You Want To Be A Realtor ?
Landlord Training Course.

Investment Real Estate has always been a popular way to invest your money. When you want to invest in real estate, you will need to know how to manage your properties. Let Glen a +30 year landlord teach you the tips and tricks of how to manage your properties successfully. As the old story goes more people have become Millionaires with Real Estate than with any other investment. Glen has been investing in the Calgary marketplace for more than 30 years. Let him show you how you can create significant wealth in real estate in less than 10 Years, with out it being a headache to you.
If you have a Want to be or a New or Seasoned landlord let Glen show you have to manage your properties successfully. Owning Real Estate should be an easy business, not a daily headache.
Click the link below to Register on Eventbrite for our next course.
Click to Visit Eventbrite Registration

Call Glen today to find out how to invest in property!
Here is a brief summary of the content in the Course
Section 1: TENANTS
Tenant Profiles:
How to find a Tenant:
Section 2: THE LEASE
Lease Terms:
Move in & Out Check Lists:
Subleasing:
Section 3 MOVE IN DAY
Section 4 MOVE OUT DAY
Section 5 THE PROPERTY
Section 6 DAILY OPERATIONS
Section 7 PAPERWORK
Section 8 FINANCIAL CONSIDERATIONS
Rent Payments:
Late Payments:
Bank Accounts:
Utilities:
Security Deposits:
Section 9 BUILDING TYPES:
Section 10 SECONDARY SUITES:
Section 11 PURCHASING INVESTMENT PROPERTIES:
Section 12 HANDOUTS / DOWNLOADS:

Calgary Investment Real Estate has always been a popular way to invest your money. If you're thinking of investing in real estate then Glen Godlonton can explane to you which properties make sound Real Estate investmens in Calgary AB. Because no matter where you are in North America, real estate is a good investment opportunitity. IF you do not wnat to purchase in Calgary still reach out to Glen for education and a referral to a great agent that can help you find quality properties. As the old story goes more people have become Millionaires with Real Estate than with any other investment. Glen has been investing in the Calgary marketplace for more than 30 years. Let him show you how you can create significant wealth in real estate in less than 10 Years.
Call Glen today to find out how to invest in property!
ALSO Visit our INVESTMENT REAL ESTATE web site dedicated to investors!
Here are 9 tips from a few of our investment clients. Whether you're a new real estate investor or a seasoned buyer, take a few tips from these experienced owners.
Pay for good talent to do your renovations. Your property is no place for someone to learn how to hold a hammer. While you can learn to do your own renovations, choose another time to get this done – or negotiate a deal with a local handyman.
Buy in the best location you can afford. If the area turns around, you may be able to make more money in a lesser location, but it's a lot more work and you increase your risks that the area may deteriorate. It's important to let stock go when it's time to sell.
Buy small and stay small. Stick with the small units, and don't go overboard on the upgrades or your properties won't be affordable for tenants.
Look at a building not for what it is, but for what it can be. If you take a contrition view of possible uses, you can sometimes find a bargain no one else recognizes.
Don't get hung up by the cap rate. The money coming in and the money going out, along with the depreciation, are the items to focus on.
Consider buying a building to house your office. You can generate income by renting out extra space until you need it for expansion and benefit from the property's long-term appreciation.
Enlist a cadre of repair people you can count on so you can get the property market-ready fast when a tenant moves out. Every day the property is vacant costs you money.
Don't buy the unique property. Choose houses that will appeal to the average family so you will always be able to sell easily if you need an escape hatch.
Partner with a good Agent to help with your Purchases and Sales. A good agent costs the same as a bad agent, and when your buying property there is no cost to be represented. Choose an agent that understands and invests in investment property. Be loyal to only that one agent and they will bring you the good opportunities first. A bad uninformed decision can cost you hundreds of thousands of upside in the long run.
If you have investment properties to sell Glen would like to talk to you. Let him show you how you can get Maximum Return with the least amount of inconvenience to your tenants. We have qualified buyers waiting to purchase quality properties today.
WELCOME FIRST TIME HOME BUYERS
For all you first time home buyers out there, this site has been developed with the intent to provide you all the education and tools you may need in your search for the perfect first home.
We love to educate our first time home buyers. Please Reach out to us to us and ask about our next First Time Home Buyer Course. We also have a Website Dedicated to First Time Home Buyer . Keep in mind we also have Great Mortgage Brokers, Home inspectors and trades people that can also help you with your purchase.
If you would like to start your home search now! with no commitment. Review these listings your Dream home may be there. Check out the Great First Time Home Buyer Listings below. Please email us to set up a viewing of any properties taht you like. Don't hesitate, the good homes sell quick.
Utilities & Services
EnMax Electric & Water
Atco Gas
Direct Energy
Shaw Cable TV
Bell Express TV
Telus ( Phone)
Epcor Energy
Ed's Lock &  Key
Business Accounts
Banks
Financial Services
Credit Cards
Real Estate
Dry Cleaner
Laundry
Service Stations
Drug Store
Diaper Service
Government Services
Alberta Health – 403-297-6411
Income Tax – 800-959-8281
Canada Pension – 800-277-9914
Public Schools – 403-294-8211
Separate Schools -403-298-1411
Public Library – 403-260-2600
TIPP city tax – 403-234-7480
Professional Services
Doctor
Dentist
Lawyer
Broker
Insurance – Life
Insurance – Auto
Personal Property
Publication & Subscriptions
Newspapers
Magazines
Professional
Fraternal
Mail Order Houses
Book/Record Clubs
People & Organizations
Friends & Relatives
Business Associates
Church
Social Groups
Athletic & Health
Civic
Fraternity
Final Moving Day Check
All Meters Read
Telephone Disconnected
Lights Turned Off
Windows / Doors Shut & Locked
Keys Left as Agreed Upon
Leave Mailbox Keys & Location of Box
Leave Forwarding Address with New Owners
Moving Day Readings
Electric Meter Reading__________________
Gas Meter Reading__________________
Water Meter Reading__________________

The City of Calgary Information Center Telephone number: 311 or;
Website: www.informalberta.ca
CDPE: Certified Distressed Property Expert

Glen recently obtained his Certified Distressed Property Expert designation. I am now equipped with the best knowledge and resources available to help people who are struggling to make their mortgage payments and in some situations, can't make the payment. Whether you decide to contact Wrenna Hadden Mortgage Broker, rent the property in order to afford the mortgage, or selling it altogether, there are a couple options for those who are struggling to keep up with payments. Ideally, I would like to help the homeowner stay in their home, but if I can't, I may still be in a position to help. If you are unable to use my services, you can alternatively Contact Clint Clark a Calgary Real Estate Lawyer Foreclosure Attorney In Calgary , to make sure that you are being treated faiely.

Being prudent about the home buying process at the start could help in maintaining regular payments to the mortgage lender. A foreclosure is not something that any homeowner would want to face. Not only does it put undue stress, it could also lead to a number of unfavorable consequences. Although there may come unexpected pitfalls on the way. From managing finances to hunting for alternative lending options, these companies are equipped and experienced enough to help homeowners handle different mortgage situations.There are various reasons a homeowner could have fallen into distress. While there are many distressed properties today as a result of the subprime crisis, the following factors, whether combined with a subprime loan or even a traditional 30 year mortgage or on their own, can cause a property and homeowner to become distressed.
Payment Increase or Mortgage Adjustment
Loss of Job
Business Failure
Damage to Property
Death of a Spouse
Death of family members
Severe Illness
Medical Bills
Inheritance
Divorce
Separation
Mandatory Job Relocation
Military Service
Insurance or Tax Increase
Reduced Income
Too much debt
Incarceration
A hardship is defined as: A material change in the financial situation of a homeowner that is or will affect their ability to pay their mortgage.
If one of these hardships is something you have experienced, contact me and I'll do what I can to help you right away!

What is a Short Sale?
This is a term that is being used more and more often in recent home sale and mortgage news, especially in the USA . A homeowner is 'short' selling their home when:

A borrower owes an amount on his property that when combined with closing costs and commission is higher than current market value.

A short sale occurs when:
A negotiation is entered into with the homeowner's and the Mortgage Company or companies to accept less than the full balance of the loan at closing. A buyer closes on the property and the property is 'sold short'.

A short sale may be the best option for the homeowner in order to avoid foreclosure on their home. If you can, work with a professional who has the tools to adequately present your situation to the lender. Lenders are more responsive to a short sale situation today than ever before in the past.

It can be difficult to negotiate a short sale in Canada Because of the National Housing Act and our mortgage insurance System (CMHC and Genworth)


Reasons to Avoid Foreclosure
You will always have to disclose that you have had a foreclosure on any mortgage application and many job applications you submit in the future – this can have an adverse affect on your future mortgage rates. This is the only credit item that is asked for specifically and does not rely on what is on an individual's credit report.
Credit scores will be lowered by 300+ points and a foreclosure is the most devastating credit issue you can have in relation to future credit availability.
A foreclosure is the one credit report item that is almost impossible to have 'repaired'.
Your lender can seek a deficiency judgment against you and collect for any amount they do not recuperate at bank sale.
CMHC – Canada Mortgage and Housing Corp.(i.e. The Federal Governement) can seek a deficiency judgment against you and collect for any amount that is lost by the bank in the forclosure process.
Many employers run credit checks on prospective employees and foreclosure is one of the top items that will put a potential new hire in jeopardy.
Many current employers run credit checks and foreclosure can put a current position in jeopardy.
Security clearances and government positions, including but not limited to, military and law enforcement, can be jeopardized by a foreclosure.
What ever your circumstance is Contact us, we may be able to get your home sold, save your credit rating and get you the remaining equity back in your pocket. It is worth a free no obligation call.